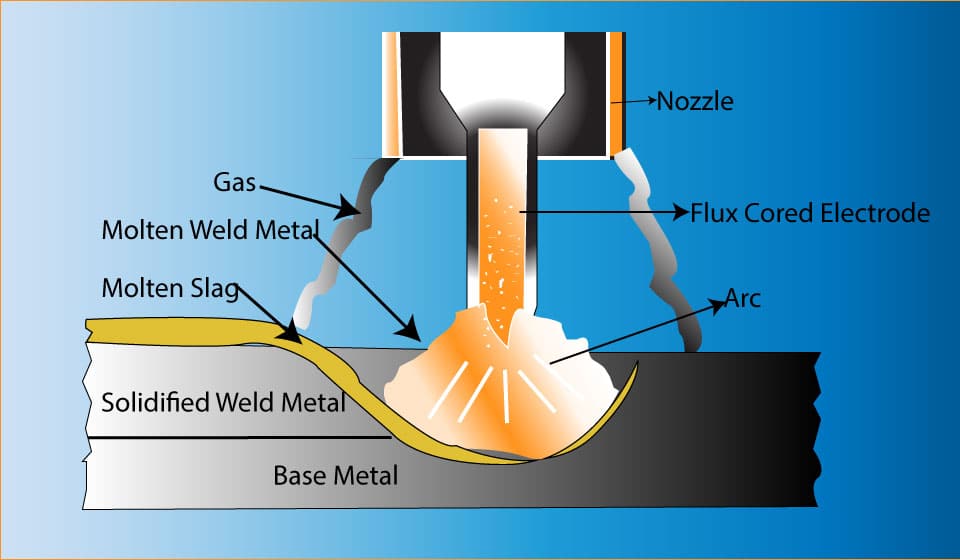 November 23, 2022
How To Weld Exhaust Pipe With Flux Core Welding?
Not an ideal way to weld exhaust pipes, but you can still get the job done with gasless flux-core welding. However, there are a number of things you need to know first. One due to the flux in the electrodes, it is essential to clean the tubing first.
This way, you can reduce the amount of spatter flux-core welding produces. Next, you will want to play around with the amperage settings. Flux-core welding may produce a hotter arc, so reduce the amperage.
Additionally, you may want to decrease the wire feed speed a bit. Making shorter beads will ensure you do not burn through the tubing due to the arc being hotter.
This kind of welding can be done outside without the need for a separate gas shielding tank
The cost of flux-cored electrodes is less than that of solid MIG wires
Offers better penetration than with solid MIG electrodes
Unlike with stick welding, the wire is fed continuously thus no need to keep changing the electrode
The overall equipment cost is less compared to TIG and MIG welding
Disadvantages Of Flux-Core Weld Exhaust
There is a higher chance of burning through especially thinner metals than with solid MIG wire
There is more spatter produced when welding using flux-core welding wires
The arcs tend to be hotter when flux-core wires are used, and thus you should wear gloves with forearm protection to protect your skin from the heat
Wear welding goggles to protect your eyes from the UV rays and the heat
Wear closed-toe shoes to protect your feet from sparks generated during the welding
Wearing long pants as a means of protecting your legs is also essential when welding using flux-core welding wires