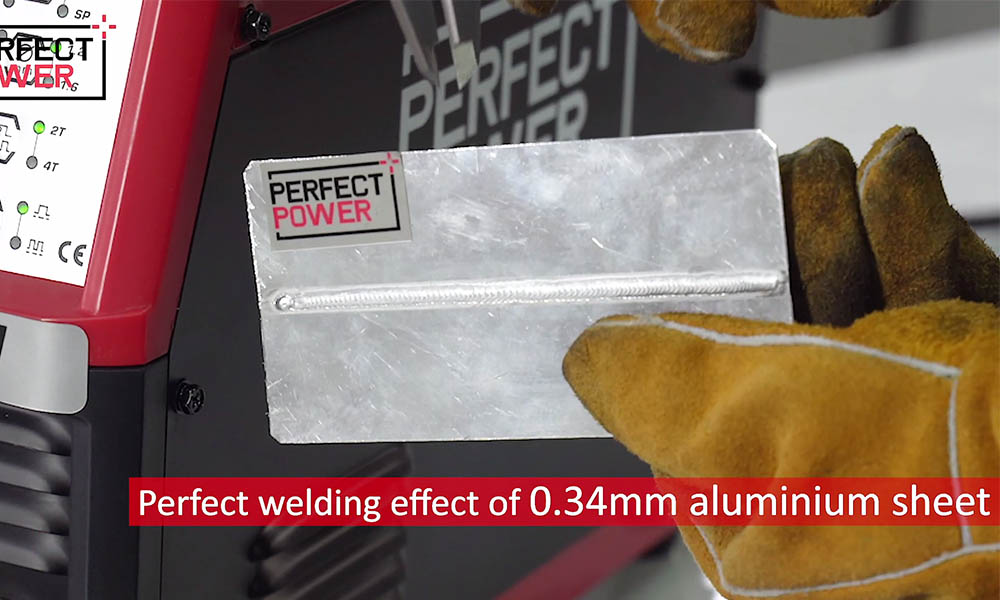 July 11, 2023
Why Is Welding Thin Metal Different?
Although welding is a versatile and universal technique, understanding why a separate guide is necessary for welding thin metals can be perplexing. After all, thin metals are similar to any other metals.
However, there are a few reasons why welding thin metals differs from welding thicker substances.
Thin metal exhibits higher heat sensitivity.
The process of welding involves melting the metal to create a seam. When working with thin metals, it is considerably easier to inadvertently melt the metal completely if proper caution is not exercised and precise control over the welding machine's heat is lacking. This occurrence is known as burn-through.
To compensate for this, many welders lower the heat, but insufficient heat results in joints that lack flexibility. Achieving a delicate balance between adequate heat and avoiding excessive heat is a challenging task, particularly for beginners.
Consequently, welding thinner metals such as aluminum proves significantly more difficult than welding thicker materials.
MIG welding on aluminum is now becoming more and more common due to advances in technology in welding machines. Technology advancement has made Pulse/Double Pulse MIG welding more viable in applications where increased production is highly achievable without sacrificing the quality or appearance of the results. PERFECT POWER, as the Welding & Cutting Machine Solution Provider is well equipped with high-quality Pulse/Double Pulse MIG welding machines for every welding application. Here we would like to introduce our Expert in Thin Aluminum Welding –the Double Pulse Digital Control MIG/MAG series, especially to you.
This series includes MIG-230MINI, MIG-230, MIG-280, MIG-280PLUS, MIG-350, MIG-350W, MIG-500, and MIG-500W to fit all your demands of welding either on daily metal fabrication or heavy-industry application. The MIG-230MINI/230 and MIG-280/280PLUS can weld the Aluminum sheet at a thickness of 0.35mm.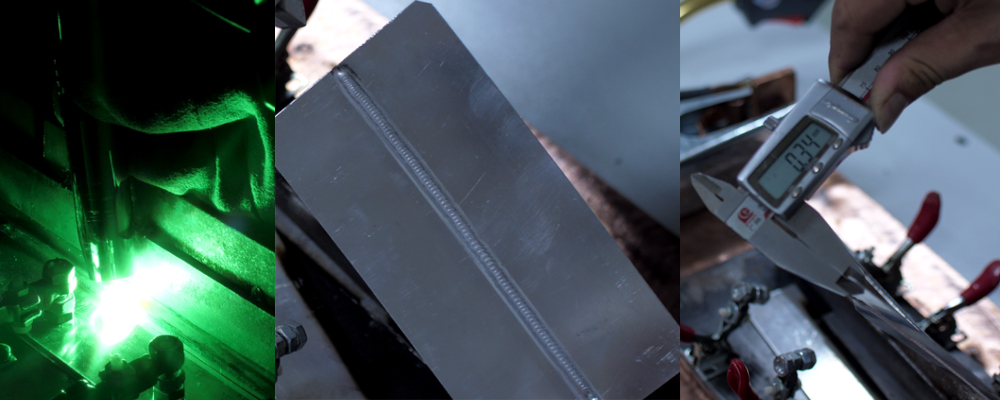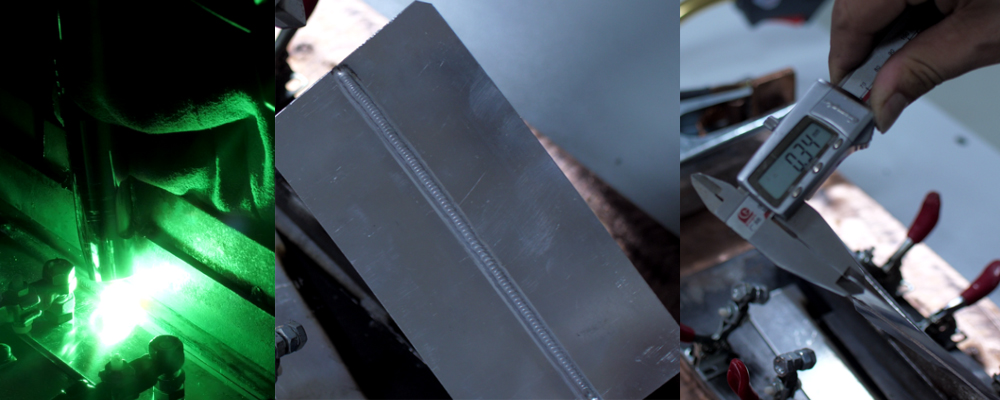 Based on the original design, we've updated the MIG-230MINI/230 and MIG-280/280PLUS from pure MIG/MAG welding machines to 3 in 1 multifunctional MIG/MAG welders with the market feedback.
Before sharing more about these models, we would like to share something about the Double Pulse MIG.
Double Pulse also known as dual-pulse or pulse-on-pulse, adds an additional pulse 'wave', where the current alternates (or cycles) between the main current level and a secondary current level. This effectively multiplies the benefits of single-pulse, with even better thermal control, weld quality, and appearance. See how the weld quality and appearance by our machines.


Our customer who comes for product inspection just can't stop saying how beautiful welding bead it is and it's the best welding effect that we've ever seen. So what makes the MIG-230MINI/230 and MIG-280/280PLUS being so great? We spent a lot of time on this series from the beginning and cooperated with HIT to develop the core technology. With countless testing, it works successfully with precise digital output by the digital CPU control system to reach an excellent welding performance and to become an expert in Thin Aluminum Welding in the market.


The MIG-230MINI MIG Welder/MIG-230 MIG Welding Machine and MIG-280/280PLUS MIG Welding Equipment have something in common as below.
Minimum working current: 20A.
Cover 5 major metal materials: Aluminum(min. 0.35mm), Stainless Steel(min. 0.5mm), Copper(min. 0.5mm), Carbon Steel(min. 0.5mm) and Galvanized sheet(min. 0.5mm).
Inverter frequency: 35KHz.
100% duty cycle @ 180A.
Multi-function welding: MIG/MAG, Pulse MIG, Double Pulse Mig, Flux-cored wire welding and MMA.
Memory function.
The difference between them is,
MIG-230MINI/230 is with 2 drive-rollers and MIG-280/280PLUS is with 4 drive-rollers.
MIG-280/280PLUS could work with the industrial robots to achieve automatic welding.
The max. the output current of MIG-230MINI/230 is 220A and MIG-280/280PLUS is 250A

All settings are clear to see on the control panel, easy to operate and do parameter adjustments. The synergic function is available for them, it can make your setting really easy and picks all the best settings for you. If you are an experienced welder and want to achieve more precise welding results, you can choose non-synergic and input every value yourself.
Pulse/Double Pulse MIG welding can be used for both thick and thin aluminum, on thicker sections, it helps minimize downtime for repositioning parts since it generates a cooler weld pool than the traditional spray transfer process, making it usable in all welding positions.


Pulse/Double Pulse welding also totally eliminates spatter, so you won't have any post-weld cleanup.


Pulse/Double Pulse welding isn't the only way that works with any of these applications, but it certainly makes some of the more difficult kinds of welding a lot easier.
Please let us know what's your opinions about the Expert of Thin Aluminum Welding we talk about.