April 25, 2022
Best Multi-Process Welder Tig-150C Multi Process Tig Welder
The TIG-150C is a multi-purpose welding machine with DC TIG, Cold TIG welding, MMA, and Clean function. 
HF TIG arc starting.
Digital control technology & accurate welding power control.
Cold TIG spot welding 0.4mm sheet no deformation.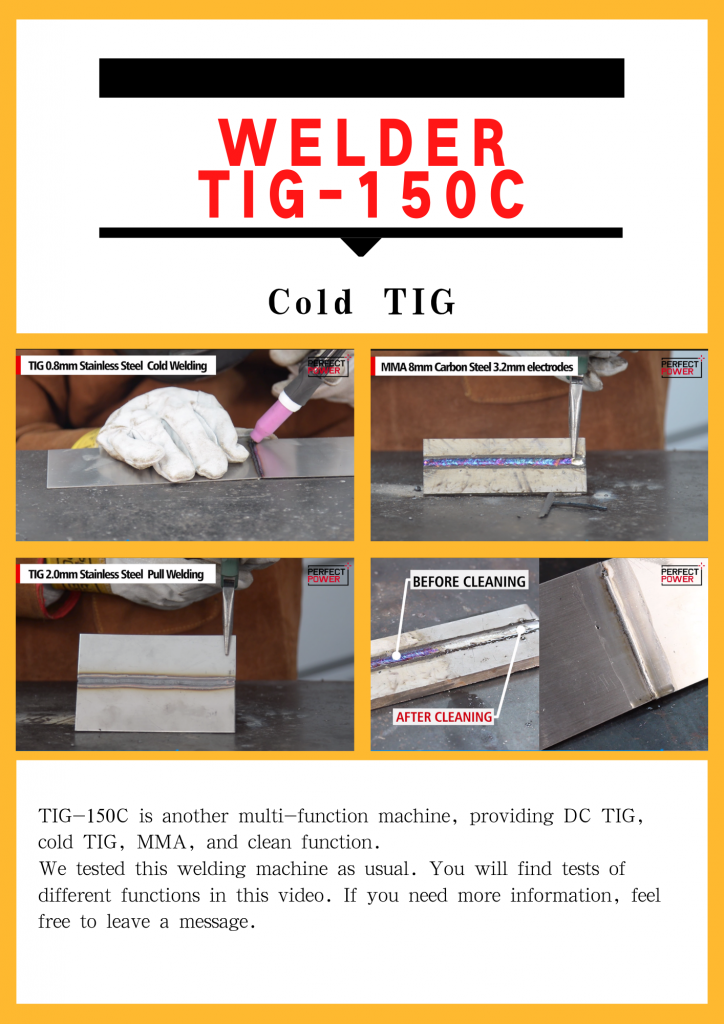 There is one more option for you to choose, the TIG-200PC, please find details in the attached PDF file, and feel free to share your opinion about the cold TIG welding. Thank you!