April 21, 2022
What Welders should you Start with for working on Cars?
We've come out 3 different product assortments of the welding machines for working on cars according to the market feedbacks.
The 1st product assortment which also call as an Entry level group is consist of MIG-180/200, TIG-200 and TIG-200P AC/DC, below is the product info for your reference.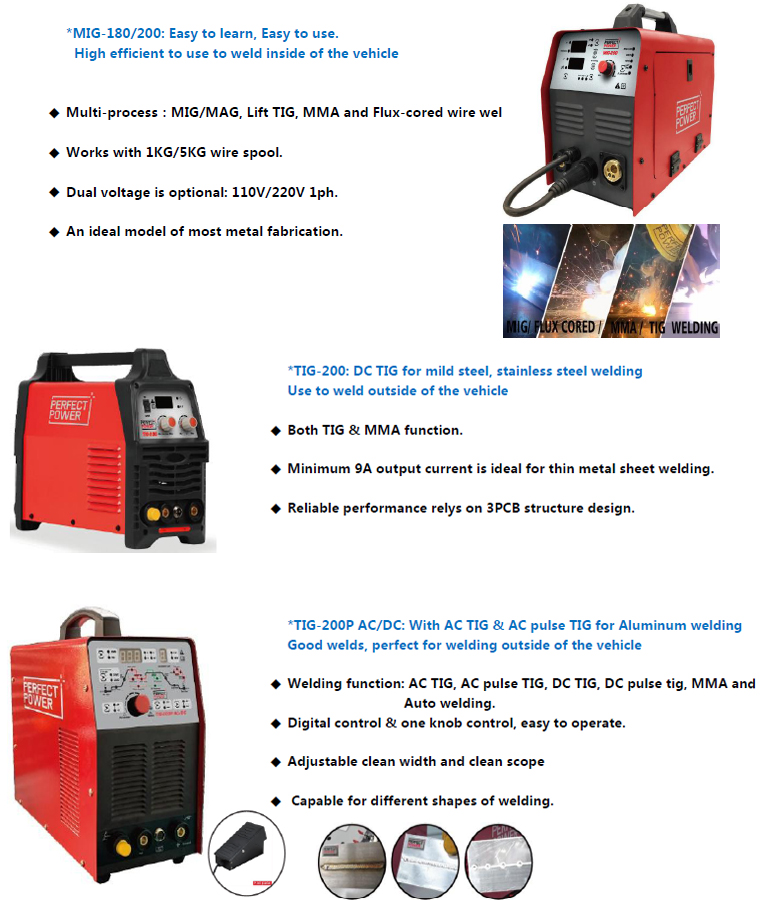 For details, please find attached e-catalog and help to advise your comments by return. Thank you!