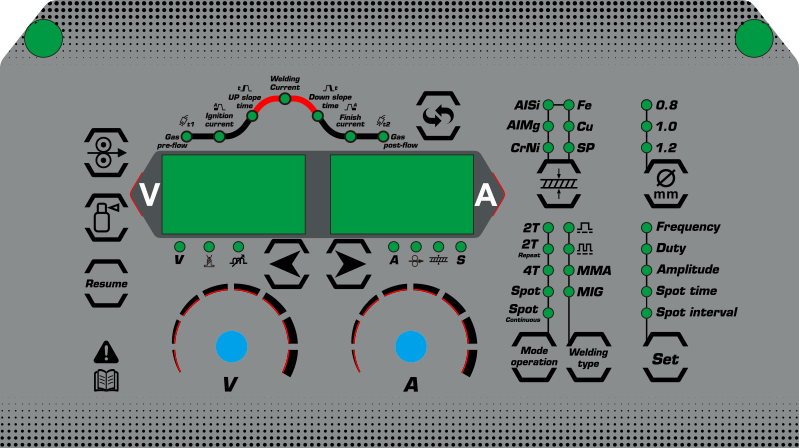 July 4, 2022
Hot Sale 230V MIG Welder – MIG-230 double pulse MIG welder Review

MIG-230 double pulse MIG welder is an industry or workshop welder that can be used for light industrial applications or by people who want to weld like a professional. It's a MIG welder combined with the capabilities of flux-cored welding. It offers high output currents, a longer duty cycle, and other great features. We'll look into these features in more detail in our PerfectPower MIG-230 double pulse MIG welder review below.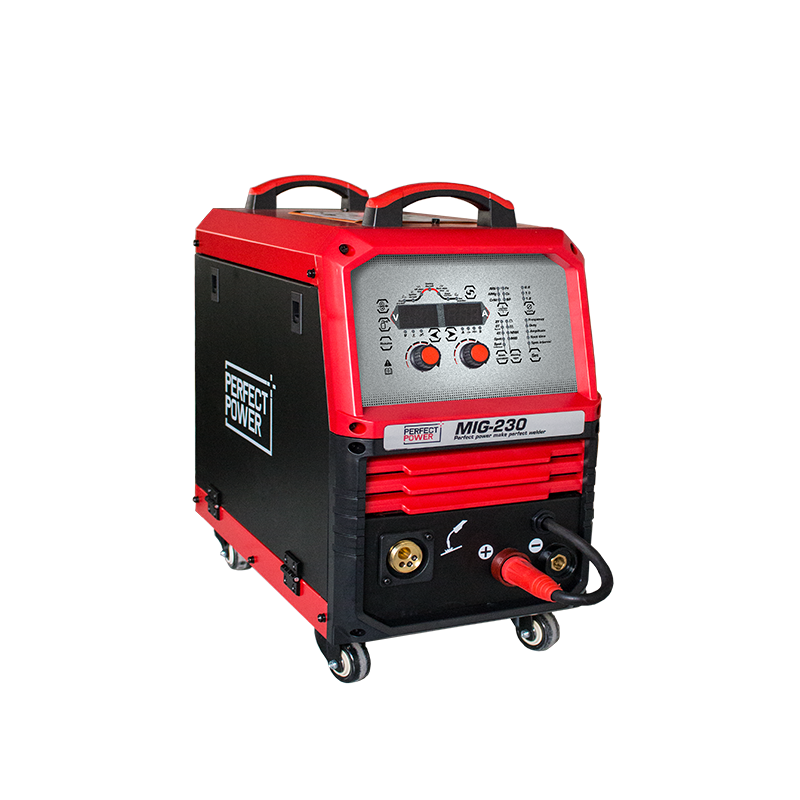 Who's the MIG-230 double pulse MIG welder Best For?
MIG-230 double pulse MIG welder review this welding system can be used as either a MIG or flux-cored welder. It's also a high-power unit designed for welders that already have the skills. It offers features that allow the welding operator to customize the workflow with specifications as required.
For beginner welders, we would recommend starting out with a smaller machine. This system would work best in a workshop or a light industrial capacity.
It's a tool for welding steel, stainless steel, and aluminum and it's capable of welding thickness up to 0.35mm in a single pass. However, to weld aluminum, you will need to purchase the optional spool gun. The thickness range for welding aluminum is 10mm gauge to 0.4mm.
MIG-230 double pulse MIG welder Features
System Setup
The MIG-230 double pulse MIG welder comes with everything included in the package for you to start welding right away. It also comes with a detailed user manual to navigate the user through the setup process. There's also an inside door with a chart that you can reference for choosing specific settings for the material you're welding.
Powerful Performance
This welder offers the highest power output in its class. It works in the range of 30A to 250A. This is enough power for most welding projects, except for industrial work. The power of the unit delivers superior arc quality, resulting in precise, spatter-free welds.
The MIG-230 double pulse MIG welder operates on 230V of input power. So keep in mind that it's not suitable for household outlets and it's better suited for jobs at industrial sites, large workshops, or garages.
The unit also offers a duty cycle of 60% at 220A, which is definitely a benefit when the time is of the essence. This means that operating at 220A you can weld for 6 minutes before you need to stop so that the machine can cool down.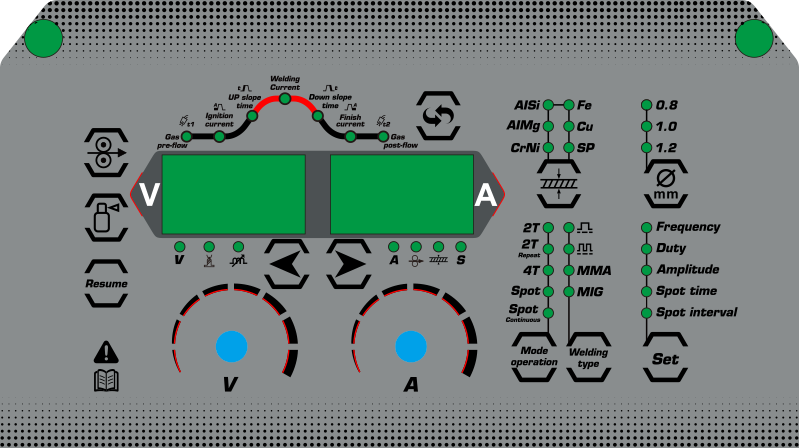 Settings
One of the main advantages of the MIG-230 double pulse mig welder is the adjustability of its settings. This allows the user to fine-tune the settings to fit the requirements of the specific welding project.
First of all, it offers a twelve-tap voltage control, giving the user maximum voltage control. These simple adjustments allow setting the arc for easy and smooth control.
Also, there's the infinite wire feed speed control, with a range of 0-700 IPM. With control over your wire feed speed, you have better control over the weld bead shape, penetration, and spatter. Using this setting, you can choose the ideal parameters for the metal thickness and wire diameter.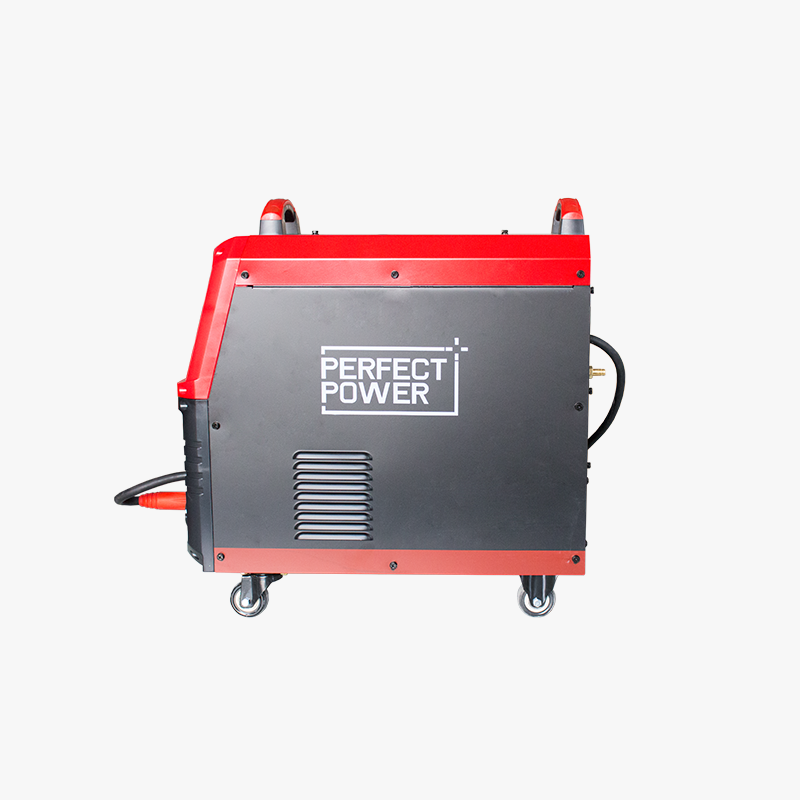 Portability and Usability
The unit weighs 31kg, so it's quite large and heavy. It's not recommended for outdoor sites where you have to move the tool around a lot. However, the welder does come with a wheel kit, so you can easily move it around the shop.
MIG-230 double pulse MIG welder also has a few features to make welding with the unit easier and better. First, it's the reversible drive roll system. Each drive roll features two wire grooves, so it can fit two different sizes of wire. This decreases the need for replacement parts and allows to save time on changing drive rolls.
Perfect Power MIG-230 double pulse MIG welder also made it easier to access the wire drive system on this welder. You just need to lift the cover of the hinged wire feed panel and you'll have instant access. This helps to increase productivity and operator convenience.
Safety Features
The built-in thermal overload feature protects the system by automatically shutting down if the unit is in danger of overheating.
There is also the fan-on-demand feature. It's activated only when it's necessary, reducing power load and preventing dust and other damaging particles from drawing into the machine, increasing its lifespan.
Compatible Weld Wire
The welder is compatible with the following wire sizes:
Mild steel and stainless steel: 0.8mm-1.2mm.
Flux-cored: 0.8mm-1.2mm.
Aluminum:1.0mm-1.2mm.
Capable of welding thicker metals thickness:
Steel/Carbon Steel:0.8~10.0mm.
Stainless Steel:0.8~10.0mm.
Aluminum:0.4~10.0mm.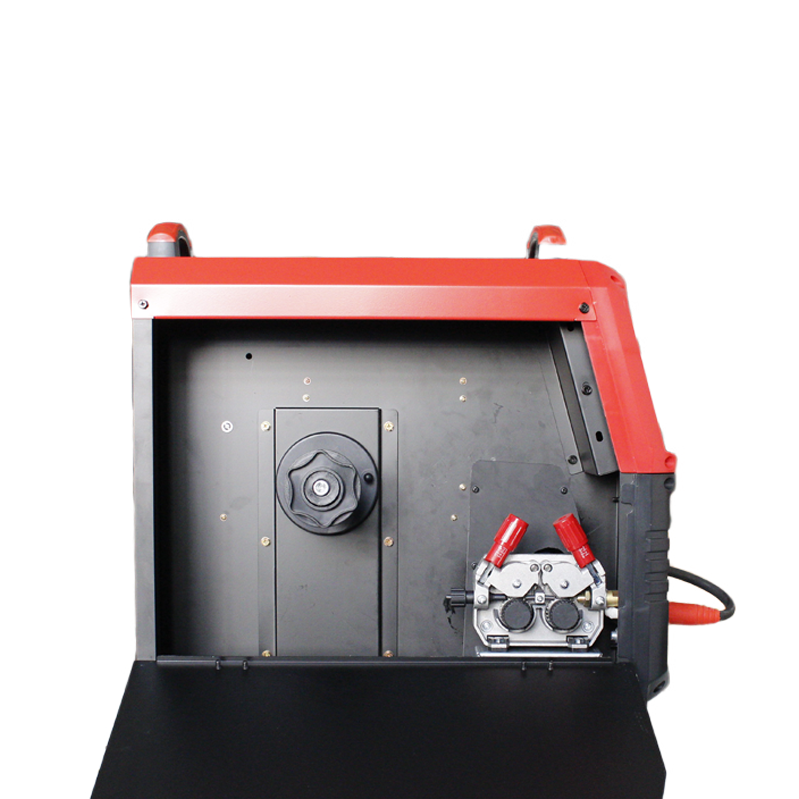 Other Features
Integrated spool hub for easy changing of 2, 10, 33, or 45 lbs wires spools.
Gauge Regulator.
3m MIG gun that gives the user extra reach.
3m work cable with clamp.
Hobart Ironman 230 Pros and Cons
The Good
Durable heavyweight cabinet.
Comes complete and ready for use.
High output duty cycle.
Has a wide range of power output.
Great voltage control.
Capable of welding thicker metals.
Can weld aluminum with the optional spool gun.
Can be optimized for delivering the perfect weld.
Comes with safety features to protect the unit.
The Bad
It's a heavy unit, so it's not for someone looking for portability. Though you can put it on wheels and move it around as needed.
The welder has high power requirements. It won't work on the power of a standard household outlet and can't be powered by a generator.
It's also a relatively expensive welder.
---
Why Choose PerfectPower for Your Welding Needs?
At PerfectPower Welding Machine & Manufacturing, we are a full-service job shop and repair company specializing in manufacturing large assemblies and subassemblies in prototype to full production quantities. In addition to our machining and grinding capabilities, our secondary services range from fabrication and welding to complete repair, replacement, and reassembly.
Our fully certified welders are well-versed in MIG and TIG welding and accommodate aluminum, carbon steel, and stainless steel materials. Some of the typical products we assemble and repair.
To learn more about our welding capabilities, contact us or request a quote today.