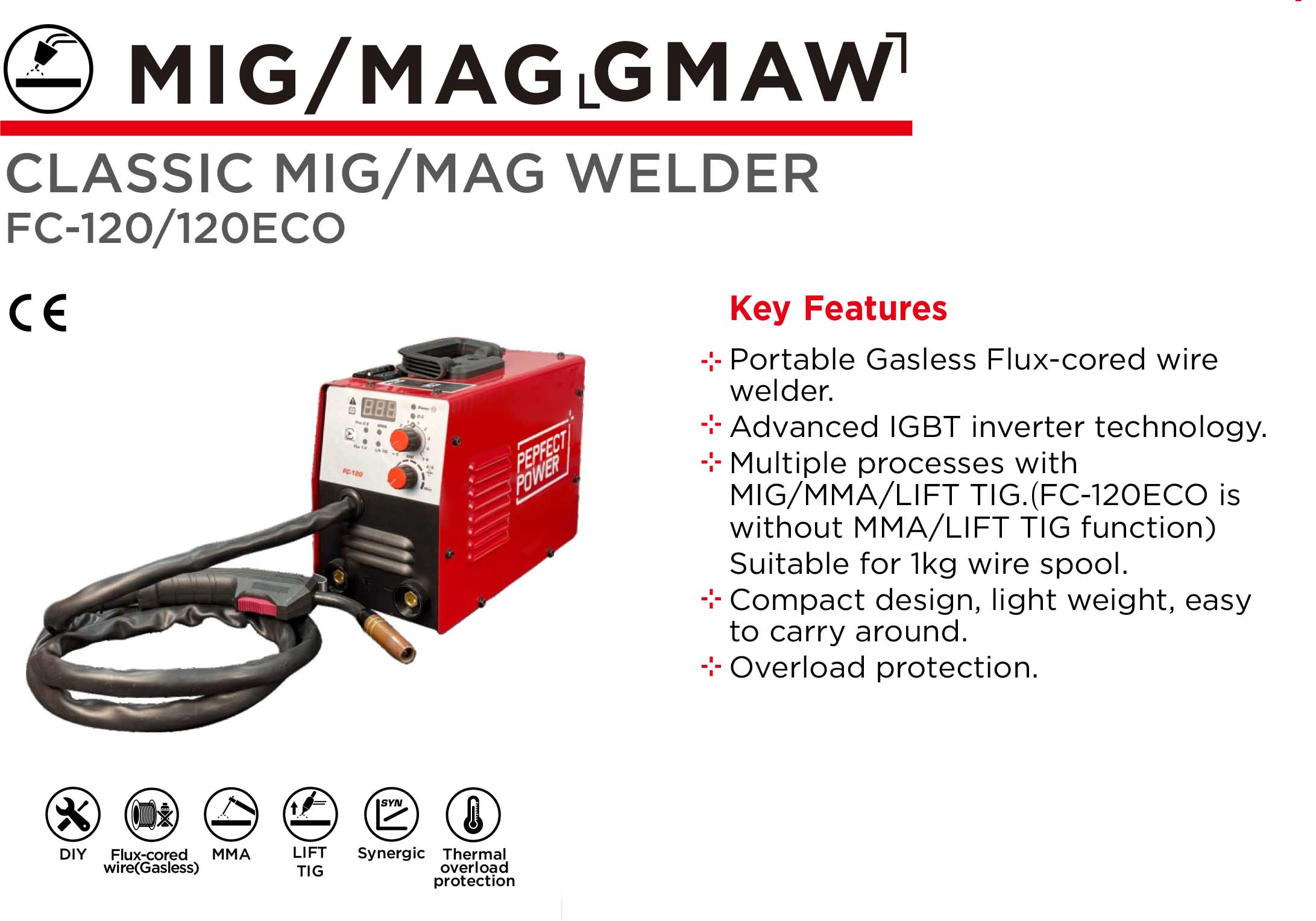 April 20, 2022
NEW Ready to Weld Machine -Multifunction 1KG Gasless Flux cored Wire Welding Machine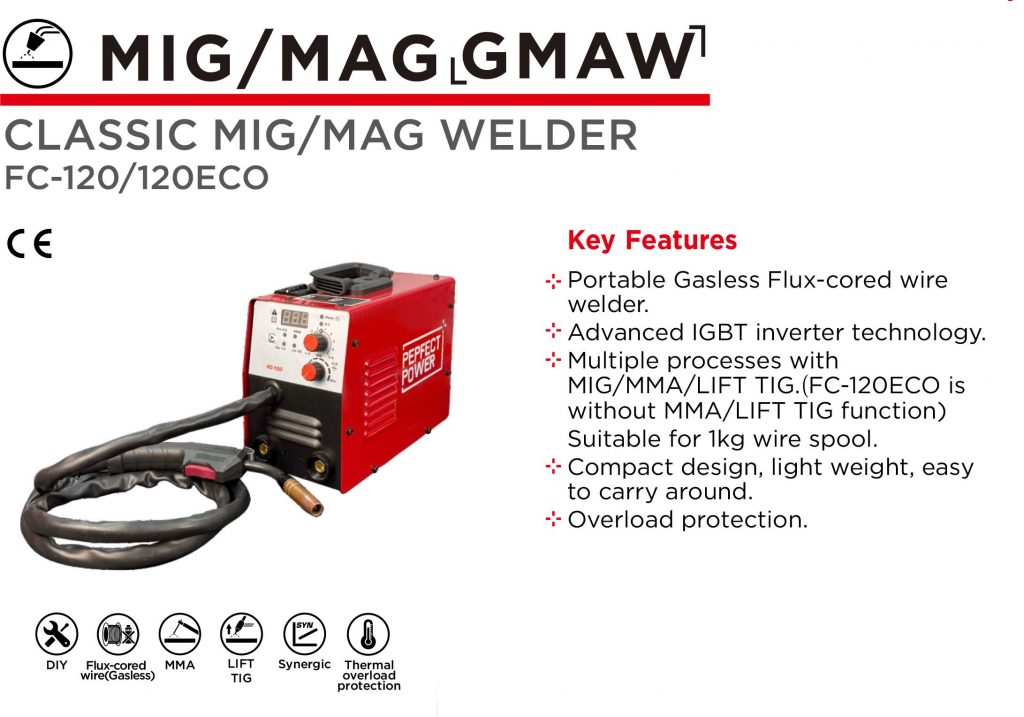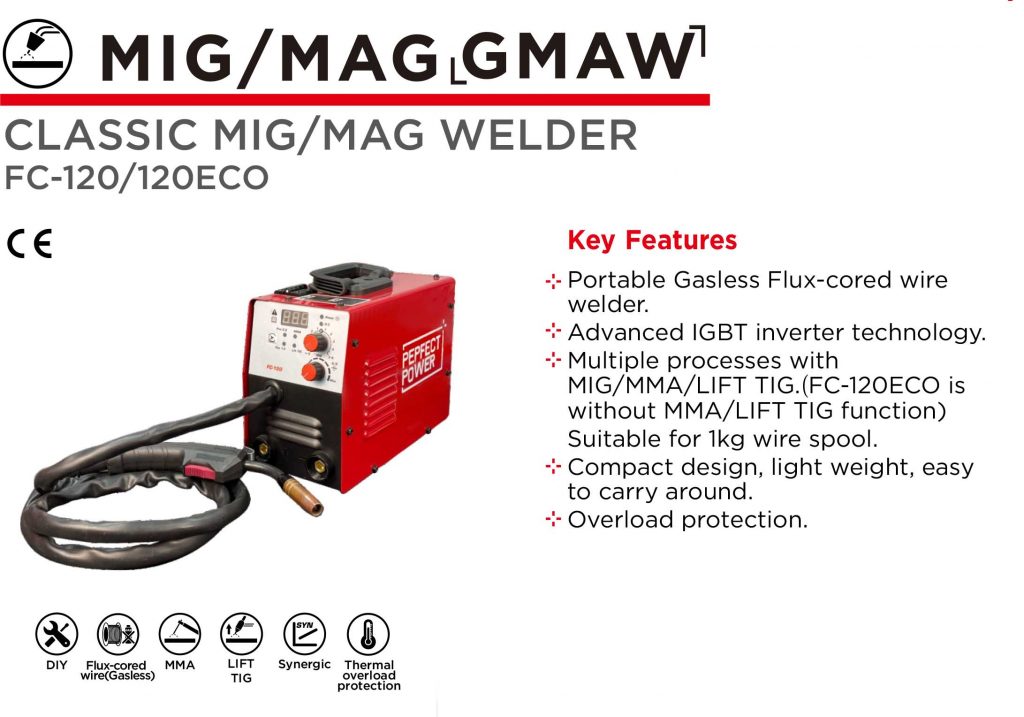 we've launched our New Ready to Weld machine, the FC-120X which is a Multifunction 1KG Gasless Flux-cored wire welding machine.
Multiple processes with No Gas MIG, MMA and Lift TIG.
Runs in 220V 1PH, with advanced IGBT inverter technology.
Get completed accessories included: MIG torch, 1KG flux-cored wire spool, MMA electrode holder, Ground cable, Welding mask and Steel brush.

Please find product details in attached catalog and noted you can buy it with a very good price of this item .Kindly check and feel free to contact me for further discussion.