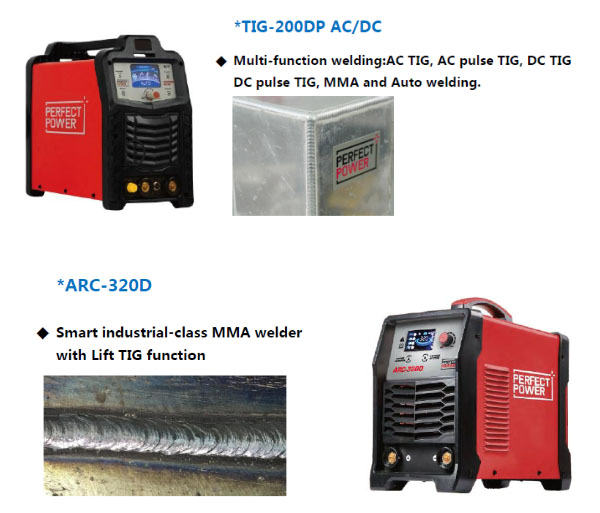 April 20, 2022
Upgrade your product line with Advanced LCD screen Welding Machines
With more and more requests of the intelligent & simple welding machines from different customers, our team is working hard to develop the perfect welders with LCD display as you expect. Below three models will be a great product assortment for you to propose to your clients, no matter they focus on tools&machines or industrial welders business.
MIG-200DPLUS, Multifunction MIG/MAG welding machine with Double pulse function & works with 15kg wire spool.
TIG-200DP AC/DC, Your professional AC/DC TIG welding machine for Aluminum welding & Support four different languages.
MMA-320D, Smart industrial-class MMA welder with Lift TIG function.
Please check more details in attachments and feel free to let me know if you want to get e-catalog of them.
Feel interesting or look for something different, just contact me. Awaiting for your email by return. Thank you!