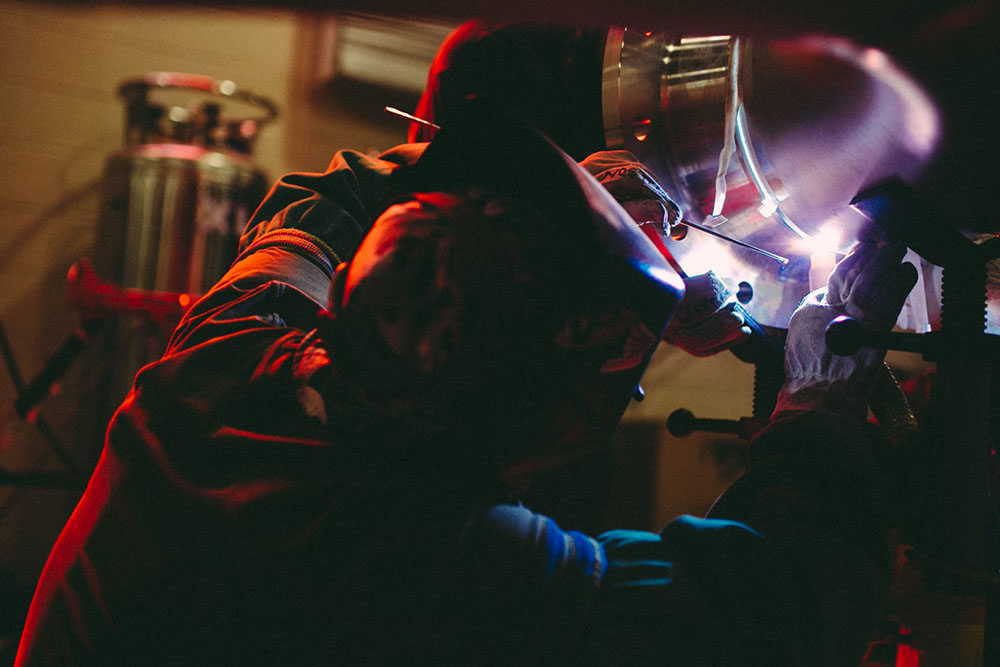 November 18, 2022
Welding Stainless Steel:Top Welding Methods by TIG Welding/MIG Welding/STICK Welding
Welding can be an incredible craft to learn. It allows the welder to do everything from fixing various types of metal fixtures to making works of art. Although, there are major steps between learning basic welds to being able to complete more advanced welds. One type of advanced welding that should be learned is welding stainless steel. There are a couple of important steps when doing so. Continue reading to find out the three primary types of welding commonly used for welding stainless steel and some welding tips to help produce the best outcome.
Careful Preparation
Before beginning stainless steel welding, there are preparation steps that are important to set up for success. Firstly, it is important to properly clean the stainless steel before starting to weld. Stainless and carbon have a strong bond, so any carbon material left over can contaminate the new weld and cause issues like rust. Preparation includes cleaning the work area if carbon work was ever done there previously, or, even better, using a separate work area for stainless steel welding.
TIG Welding
TIG welding is often the common approach when it comes to stainless steel welding. It produces a low heat output, which makes it great for sensitive and thinner metals, but this also means that it will be a slower process. Despite it being slower, TIG welding can produce beautiful welds on stainless steel. When TIG welding stainless steel, a trimix will be used for shielding gas, which is typically helium, argon, and carbon dioxide.
MIG Welding
MIG welding can also be a good choice for welding stainless steel, depending on the job and skill of the welder. It is generally a good choice if the welder is not very experienced and the welding job is smaller. MIG welding is faster than TIG welding and it can still produce a decent result, but other stainless steel welding methods tend to be preferred by more experienced welders.
If the appearance of the weld is less of a concern, then stick welding could also be an option for stainless steel. It does tend to produce a very strong weld that can be good for structural welding, but using flux core wire can possibly produce slag, which will need to be cleaned up or chipped off. On the other hand, flux core wire also helps to protect the weld from outside contamination—without the use of shielding gas—and it can be done outdoors easily. Stick welding is also more convenient when welding from different positions if the weld is in a more confined space.
Whether you are a beginner who would like to learn how to weld or are an expert in the trade, Perfect Power Welders has you covered. We have a large stock of equipment so that every level of welder can find exactly what they are looking for. Explore new techniques or get the supplies that you need for your most common welding tasks.
Our wares include numerous name brands to ensure that you can find the quality welding equipment and accessories you are looking for. If you have any questions, feel free to contact us by email at [email protected] or call us at +8615218174021.