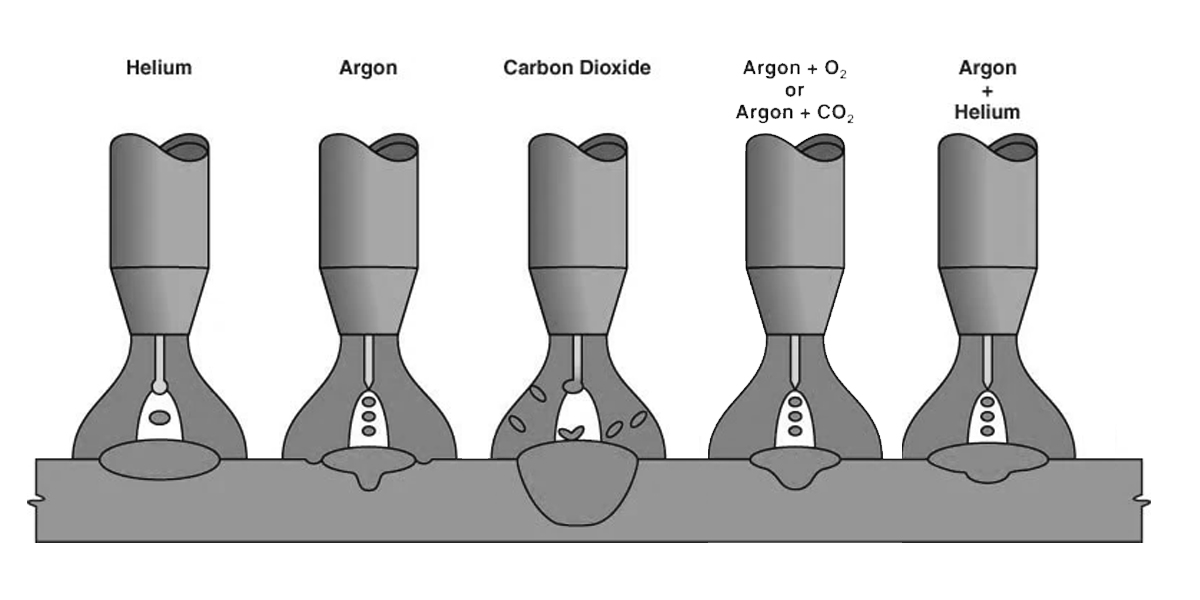 July 18, 2023
What Are The 5 Types Of Welding Processes?
Welding is a captivating process that traces its roots back to 1904 when the coated electrode was first developed. Over the years, it has undergone significant advancements, leading to the emergence of various new welding processes aimed at simplifying this once arduous task.
In this article, we will delve into the different types of welding processes, with the ultimate goal of enhancing your welding skills.
First, know what are welding processes-
WHAT IS A WELDING PROCESS?
Welding is a manufacturing process that facilitates the fusion of two or more parts by applying heat and pressure to the objects being joined. This versatile process finds extensive application in various industries, including automotive, manufacturing, construction, aerospace, and more. Moreover, it has transcended its industrial use and is now embraced by artists worldwide to create unique and captivating artwork.
The welding process primarily caters to metals and various thermoplastics, allowing for the creation of robust and enduring bonds between different materials. The ability to weld different materials together has opened up endless possibilities in engineering, construction, and artistic endeavors.
Here are five common types of welding processes:
MIG WELDING – GAS METAL ARC WELDING (GMAW)
MIG welding, short for "Metal Inert Gas," is a widely used welding process suitable for both household and industrial applications. It is commonly employed on soft metals like stainless steel and aluminum.
During MIG welding, a solid wire electrode is fed through a welding gun and melted into the other metal through the application of heat. A protective gas is released from the welding gun to shield the weld pool from contamination.
Benefit: MIG welding allows for longer arc times and rapid welding.
ATOMIC HYDROGEN WELDING (AHW)
Atomic Hydrogen Welding is an advanced process that utilizes hydrogen and an electric arc between two tungsten electrodes. The presence of hydrogen creates a shielding atmosphere. A controlled amount of heat and a proper arc are generated to achieve efficient welding.
Benefit: AHW is known for its fast and protective welding when hydrogen is used.
STICK WELDING – SHIELDED METAL ARC WELDING (SMAW)
Stick welding, also known as Shielded Metal Arc Welding (SMAW), involves welding with manual force using flux-coated electrodes with a metal rod at the center.
An arc is formed between the base metals and the electrode by the heat generated through AC or DC current. This process is highly versatile, requiring basic tools and equipment, and its portability makes it suitable for fieldwork.
Benefit: SMAW is highly versatile and portable.
FLUX WELDING – CORED ARC WELDING (FCAW)
Flux welding, also called Cored Arc Welding (FCAW), uses the heat from a DC electric arc to fuse the metal in the joint area. The arc is formed between a continuously fed consumable filler wire and the target object, melting both in close proximity.
A shielding gas envelops the welding area, protecting the molten pool from external elements. FCAW is suitable for a range of alloys, stainless steel, plain carbon, and more.
Benefit: Ideal for general repairs, shipbuilding, and various manufacturing processes.
SPOT WELDING OR RESISTANCE WELDING
Spot welding, also known as Electrical Resistance Welding, is one of the oldest and efficient welding methods used to join multiple metal sheets. In this process, maximum heat, electrical current, and pressure are applied to the metal sheets, eliminating resistance and causing the objects to fuse together.
Benefit: Spot welding is economical, efficient, and the easiest method of welding for merging multiple metal sheets.
WELDING PROCESSES
Whether it's MIG welding, TIG welding, arc welding, or other specialized techniques, each process plays a crucial role in various industries, contributing to the creation of durable and reliable welded structures and products.