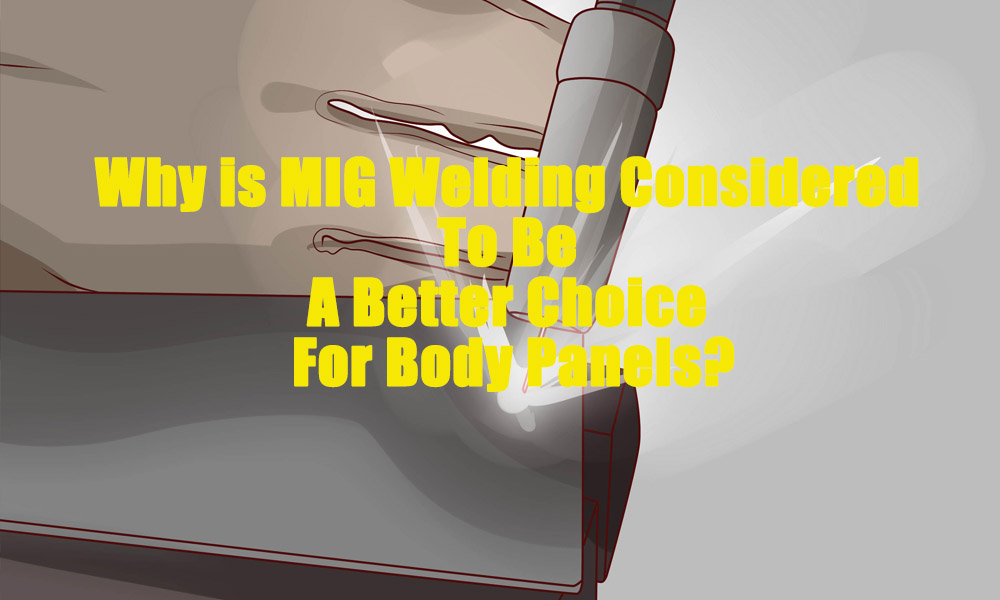 April 11, 2023
Why is MIG Welding Considered To Be A Better Choice For Body Panels?
If you ask any welder out there, their usual choice while welding body panels and sheet metals would be MIG welding. There is a very simple reasoning behind this, MIG welding does not run as hot as flux-core. During the latter, the wires use more heat as the arc also has to burn the flux inside the welding wire.
Basically, MIG welding is much better at managing heat during welding, which leads to fewer holes and warping.
You have to use the smallest wire possible for the job, smaller wires use less heat to melt. For welding on materials that are thinner than 20 gauge, 0.023" wire is recommended although some people also use 0.030" sized wire. For the latter, your wire feed speed should about around 90-100ipm.
In terms of shielding gas, an Argon heavy gas mixture is more suitable as it carries less heat, 75-25 Argon-CO2 split at 15-16 Volts is ideal. Although you can use CO2 it tends to have deeper penetration and might be a bit too hot for the sheet metal, operate this at lower Volts. The Amperage range should be around 40-55.
While for the wire, the AWS E70 wire in S-2, S-3, and S-6 is ideal for welding on mild steel, but for aluminum, you should use ER4043 and ER5356. For stainless steel, you can go for ER308 and ER308L.
 A lot of welders feel that it is not worth it to weld using FCAW and they suggest using MIG welding for this process (including me). Make sure you select the right wire and the right settings before you try to do the welds.
Basic MIG Welds for Welding Beginners
Stitch Weld ~ Stitch welding involves initiating a weld, welding for a portion of the joint length, terminating the weld, and then starting again along the joint a specified distance from the previous weld. This type of weld is used to prevent heat build up and distortion of sheet metal.
Plug Weld ~ When joining metal pieces, a hole is drilled into the top piece and it is laid over the bottom one. A weld is then made by running a bead inside of the drilled hole, thereby holding the two pieces together. When doing auto body repair, this type of weld is often used when replacing body panels.
Normal Weld ~ These types of welding utilize the heat generated from an electric current or chemical reaction to joining together two pieces of metal. Stick welding requires more skill than MIG because the welder must manually feed rods into the joint while continuously maintaining an even arc length and consistent speed around corners. Oxyfuel requires less skill but still involves precise techniques to get good results, including preheating metals before starting your weld and adjusting torch angles for different thicknesses.
The 3 Best Welders for Auto Body Work