April 21, 2022
The Best Welding Machines for the Garage
Herewith the middle level of 2nd product assortment for garage application for your reference.
MIG-200DP, Multifunction Double Pulse MIG/MAG welder with competitive price.
TIG-200DP AC/DC, Professional AC/DC TIG welding with Pulse function, supports four different languages: English, Spainish, French and Russian.
CUT-40, HF arc starting & max. cutting thickness 12mm.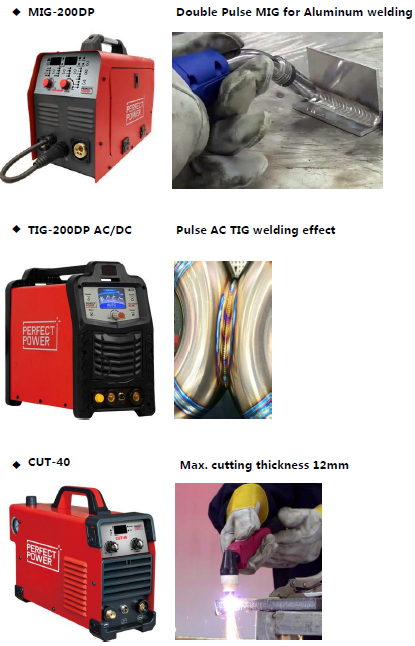 Please check and let me know which model you are interested in most. Thank you!